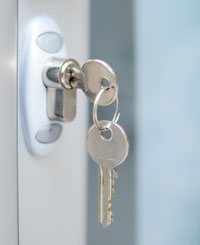 Parker Locksmith Store is the key to any locksmith problem in the Tucson, AZ area. If you are locked out, need new locks for your house, or require or a top-notch locking system for your home or business, look no further!
Our team is available 24 hours a day so that we can provide emergency locksmith services in case our clients need them. We will help you gain access to your car, home or office quickly. Our offerings include all types of emergency, automotive, residential and commercial locksmith services. Our customer satisfaction levels are very high and our customers can reach us at any time of the day.
Parker Locksmith Store has been serving customers in Tucson with integrity and excellence for nearly a decade. All our employees are accredited and equipped with the latest locksmith equipment to solve any problem. We are a trustworthy name in locksmith services industry throughout the area. Parker Locksmith Store requires all members of its team to participate in ongoing training and attend annual conferences. That means you can be confident that our technicians are highly trained in the latest locksmith techniques and tools of the trade. Attending conferences, along with periodic training, makes a professional locksmith aware of industry standards and he/she can easily do simple as well as complex tasks. The level of professionalism that our locksmiths display on the job is uniform for all the tasks they perform, whether small or big.
Along with training, our locksmiths have to follow a code of ethics laid out by our organization. All our locksmiths are highly-qualified and trained in handling the most complex of tasks. If one of our technicians is assisting you, don't hesitate in asking for a proof of his credentials, they will gladly produce it. When you hire a qualified technician, you can be confident that they will keep all the information that you share with them confidential. Lock change, door repair, key replacement – our technicians complete every task with the highest level of professionalism.
Our customers matter to us, and ensuring your complete satisfaction is our No. 1 goal. Whether you need to be let into your car in the middle of the night or you need a security overhaul, we pledge to get the job done right.
Emergency Locksmith Services
Emergencies are common in every part of the world and we understand that. Most common calls that we receive here at Parker Locksmith Store are from people who need emergency locksmith services. When you are locked out of your property, it is difficult to find a reliable emergency service that will take care of your lockout situation. We will not only solve your emergency lockout situation but will also reach you as fast. You can rely on us to serve you even during the holidays.
Security Professionals
Parker Locksmith Store aims to have the most highly trained and professional locksmiths in the Tucson area. That's why all our team members work in strict compliance with the industry standards. That means they are skilled security professionals with the highest ethics. They have expertise in a variety of locking measures and are practiced in a variety of options, including traditional systems and advanced locking systems like digital locks.
What Does a Locksmith Do?
Our locksmiths can fix your locks, of course. But they also do so much more. The tasks that a locksmith performs every day are very diverse, one day you are making new car keys on the side of the road and the very next you are driving to a neighborhood to resolve a residential lockout situation. Our staff is highly trained and educated and can easily install complex locking systems and comprehensive security installations. We have specializations in master key systems, new locks installation, and much more.

The Parker Locksmith Store crew has the ability to handle any job, anytime, anywhere in Tucson. Pick up the phone and dial 520-442-1028 today!
We Provide Lock & Key in the following zip codes.
85701, 85704, 85705, 85706, 85710, 85711, 85712, 85713, 85714, 85715, 85716, 85718, 85719, 85730, 85737, 85739, 85741, 85742, 85743, 85745, 85746, 85747, 85748, 85749, 85750, 85755, 85756, 85757